Our Program And Its History
Saturday Hoops is a growing group of friends and kids who meet on Saturday mornings for some fun, faith, and positive role modeling. Our goal is to make our kids feel loved, important, and confident. Volunteers connect one-on-one with kids through a variety of activities, such as:
Arts and crafts
Basketball
Weekly speakers
Circuit training
Reading
Yoga
And much more!
Our time together is fueled by a healthy breakfast, lunch, and snacks provided by our program partners. We are now affiliated with Cincinnati Youth Collaborative's mentorship program. Learn more about what we do.
A Legacy of Positivity and Fun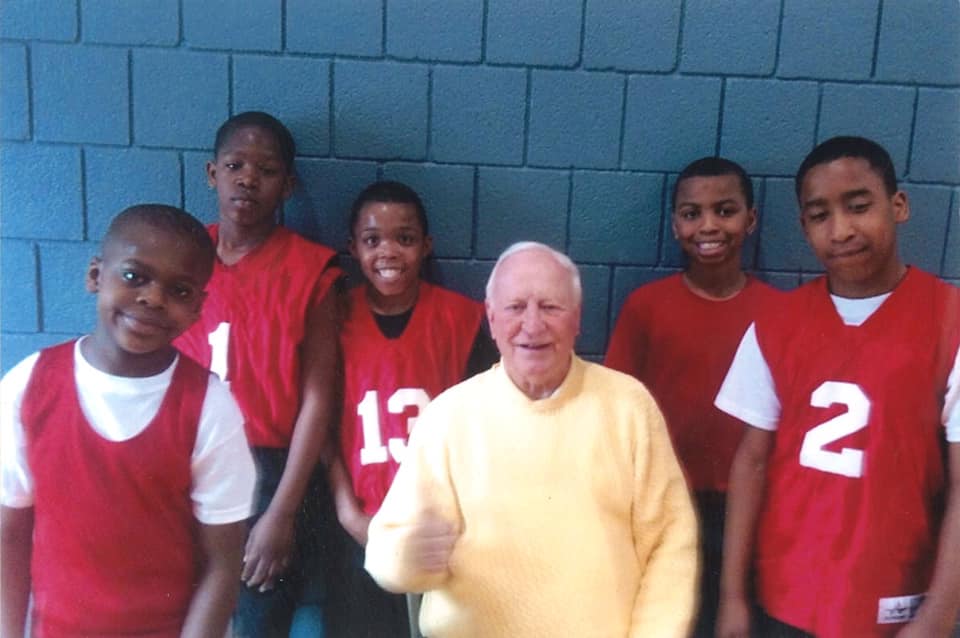 Program founder Ed Berg, who wanted to provide area kids a safe and fun place that included first-class role modeling, started Saturday Hoops with a half dozen kids and volunteers meeting every Saturday morning in the spring at the Over-The -Rhine Community Center. Over 18 years later, Saturday Hoops continues to change young lives for the better, one Saturday at a time.
Growing in Strength and Numbers
Ed's vision has blossomed into a program that serves over 700 kids annually (approximately 150 kids each Saturday at both our West End and Winton Hills CRC locations). Ed's daughter Nancy Berg Costello, her husband Kevin, along with many others inspired by Ed, are now leaders committed to keeping his dream alive.
Annual Dribblethon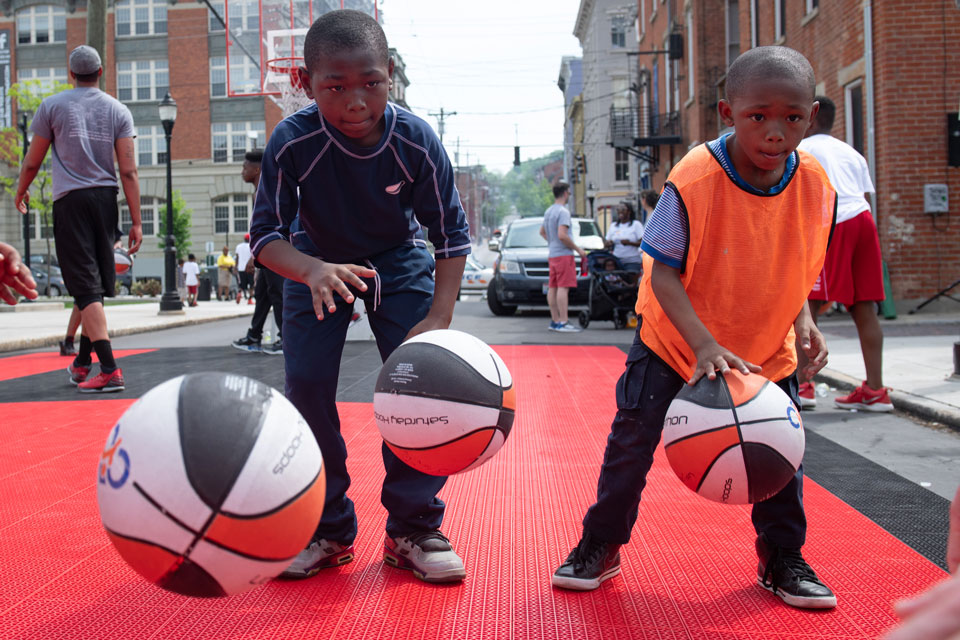 A huge block party in May for hundreds! At this annual event, Saturday Hoops kids, families, and neighbors gather to socialize, have fun, and of course, dribble basketballs! This event also kicks off the summer basketball and swimming program. Every kid gets their own new basketball at the event and many bring them along when they attend the weekly program.